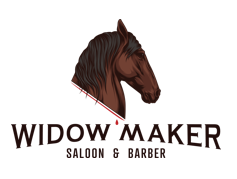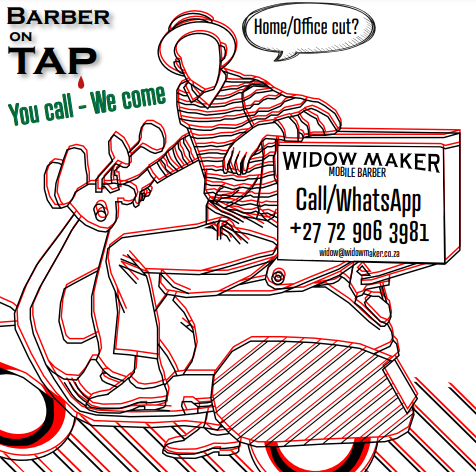 BOOK A WIDOW BARBER ON TAP TO TAME YOUR MANE.
scar's little brother, Widow Maker, recently launched its mobile offering; Barber on Tap.  As many clients and businesses around appreciate the convenience of having their hair cut at the office or home, Barber on Tap is almost too convenient …
"You call, we come." And there's no short fall when it comes to the Widow Maker experience even when sitting on your desk chair or sofa – barbers come fully equipped along with some of their best grooming products to use with your service and also for purchase, for those who want to stock up on their homecare.  On request, they also serve complimentary Jack Daniels Tennessee Whiskey!  (For those after-office-hours ; party / bachelor scenarios. Probably less whiskey flowing for the 'our office just hired us a Barber On Tap for two hours' scenarios…) But how amazing to get some guys together and Dial A Barber – and a whiskey, to celebrate something special together while having your hair chopped or face sliced.
Each service is performed professionally tailored to your individual needs and here you will find a precision haircut that goes beyond a quick back and sides
All you will need is a comfy chair and a plug point.
Widow's Barber on Tap costs R495 per hour and you may want to sneak in an express Red Dane facial or beard trim while your barber is at it.
Some offices have been calling the barber in for two or three hours and seeing how many colleagues can be serviced in that time. Well worth the convenience for their team not to mention the saving of their time and effort of parking.
Transport is FREE in CBD, everywhere else transport fees are at Uber rates. Note: Travel time is included in the hourly rate.
We think its amazing. Try it.