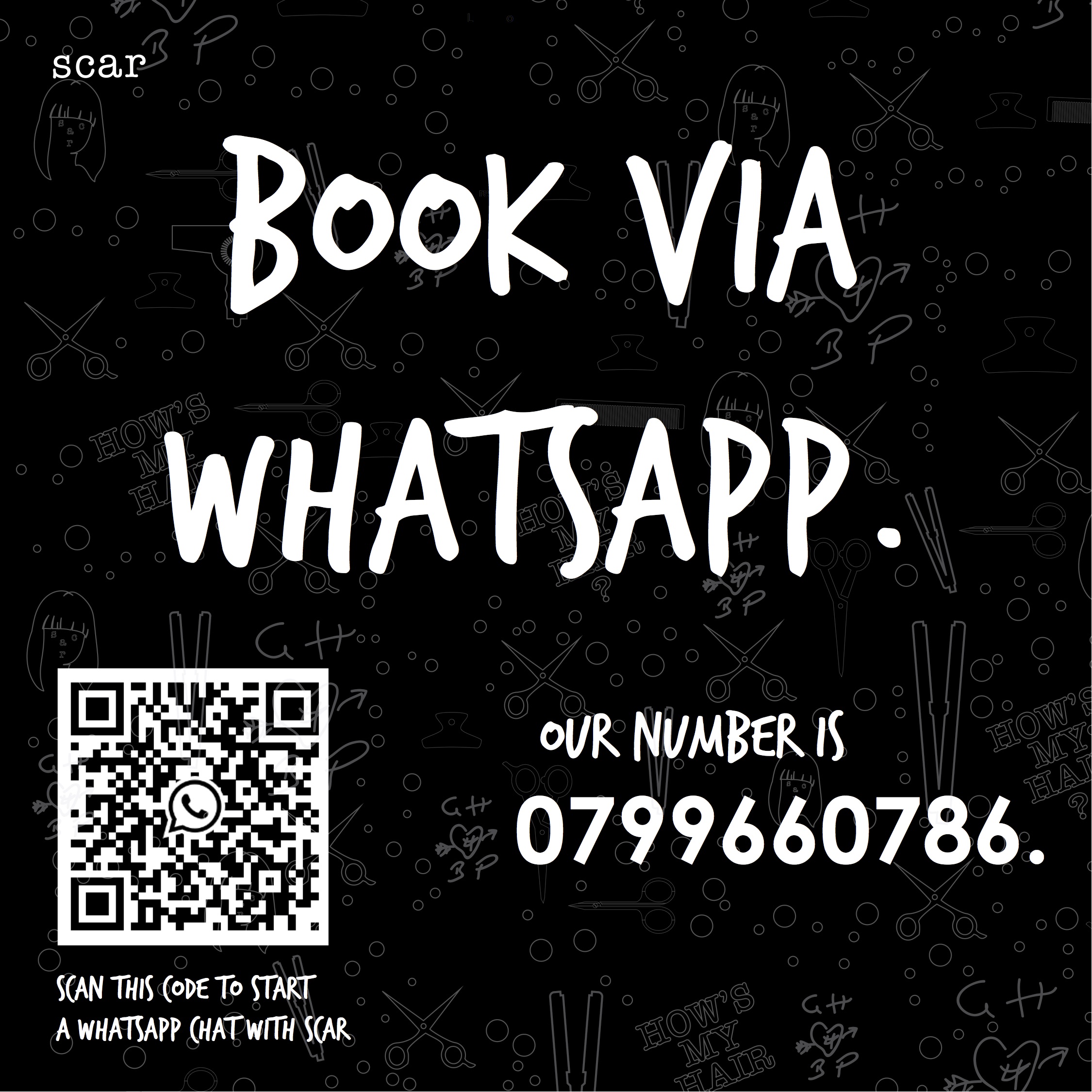 It is as easy as chatting with your maaaaats and should end up being of more worth than your average chat… #hair #sorted
You can now book a free consultation, enquire about products or services + BOOK your next appointment via WhatsApp.
Send us pics of your hair or of your hair dreams!
We suggest saving the number right now, you can find the QR scanner on your phone, and scan the code on the image above!
If that doesn't work for you, click on the WhatsApp icon at the bottom right of our website or add this number into your contact list:
079 966 0786
Hit us with your hair dreams , questions or simply to BOOK!
Those who come often will know that Nazeema, Sahoeka, Candice and Fazlin know that desk. They will probably have you booked in in seconds! #nashuastyle #savingyouminutes