BUY ANY PRODUCT ONLINE AND RECEIVE A GIFT … It's like a lucky packet but with way less risk and less pink chalky sweets …
Davines is known for its gifts. Quite wonderful to be known for spoiling clients. Davines literally has some sort of gift for clients going all year round. Even now : Post Corona (PC).
If you purchase ANY product, from ANY brand, from the scar website, you will be the lucky receiver of a Davines Authentic Formulas Replenishing Butter valued at R480!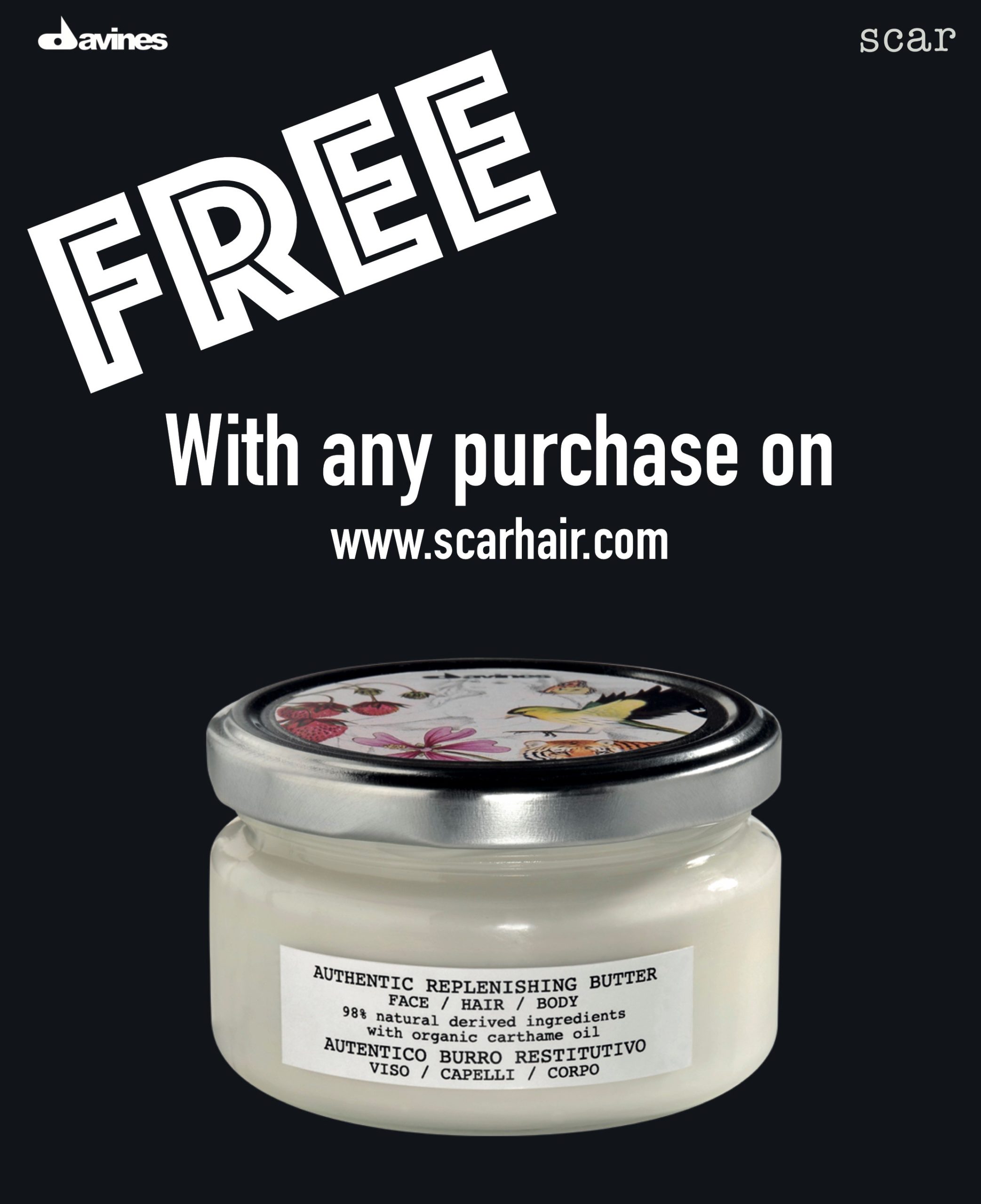 If you're looking for some Davines products, you cannot purchase Davines through our site as they make sales directly from theirs alone – BUT there is a Davines drop down in the list of brands on our SHOP page and clicking it will open their site for you to continue shopping there too.
CLICK.    LOOK.     SHOP.     LOVE.     PRESENTS PRESENTS PRESENTS!
Offer valid while stock lasts!