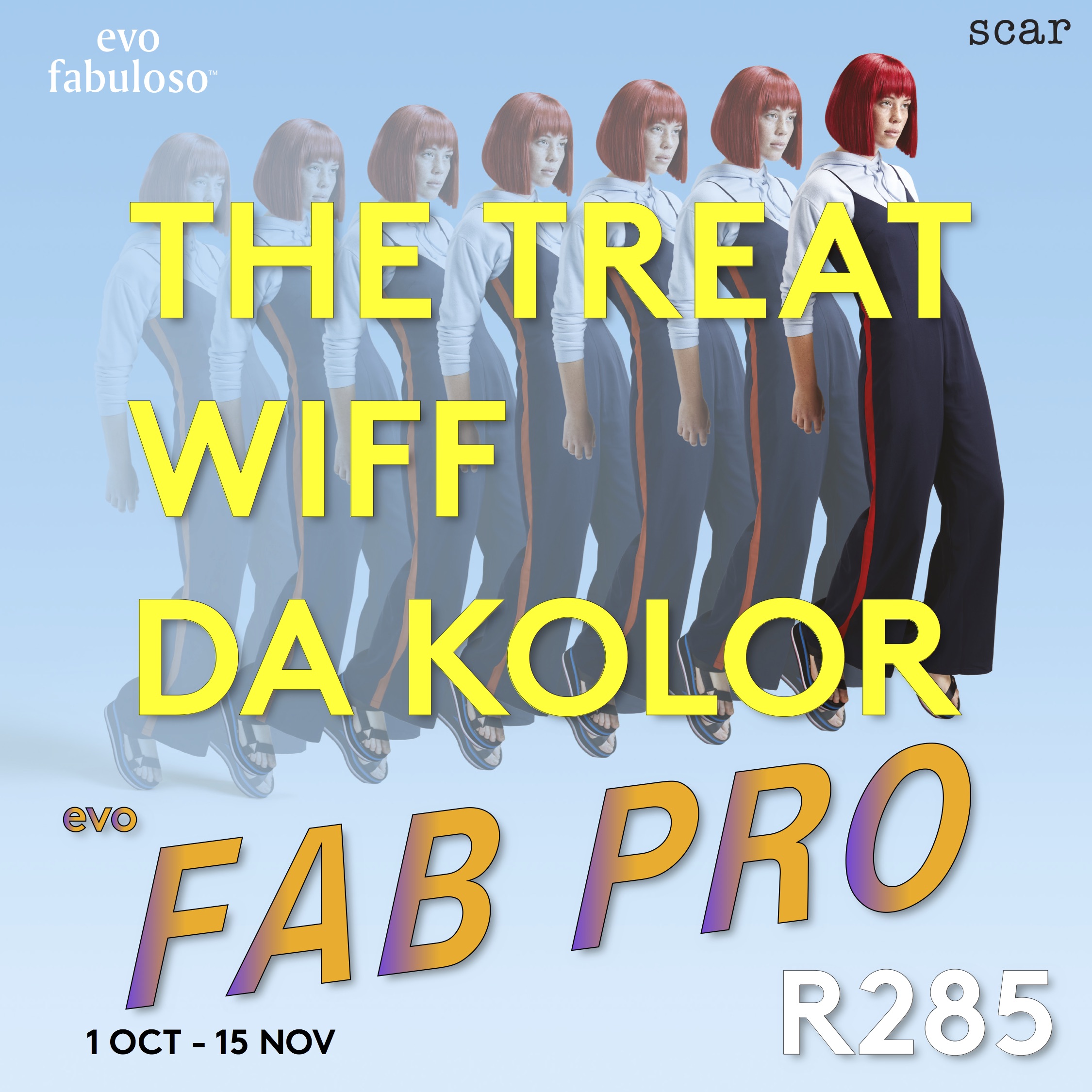 EVO and scar bring you 4 amazing treatment offers.
From now until Nov 15th save 60% on these amazing in house treatments designed to W O W you…
Pick the one suited to your hair needs and simply add it to your appointment #winning and also stand a chance to win a colour treatment conditioner personalised to your hair needs by one of our stylists! #doublewinning
HERE ARE THE 4 EVO TREATMENTS :
Fabuloso Pro your Colour Refresher in 5 min.
Shine Temptress, varnish for shine and vibrancy.
The Great Hydrator, soften the strain with this rich mask.
Mane Attention, put the strength back in & heal your ends with this protein treatment.
For this short time only
R285
AND with the chance to win your personalized Fabuloso Pro Conditioning treatment.
Ask your stylist for details and get sorted from scalp to ends.