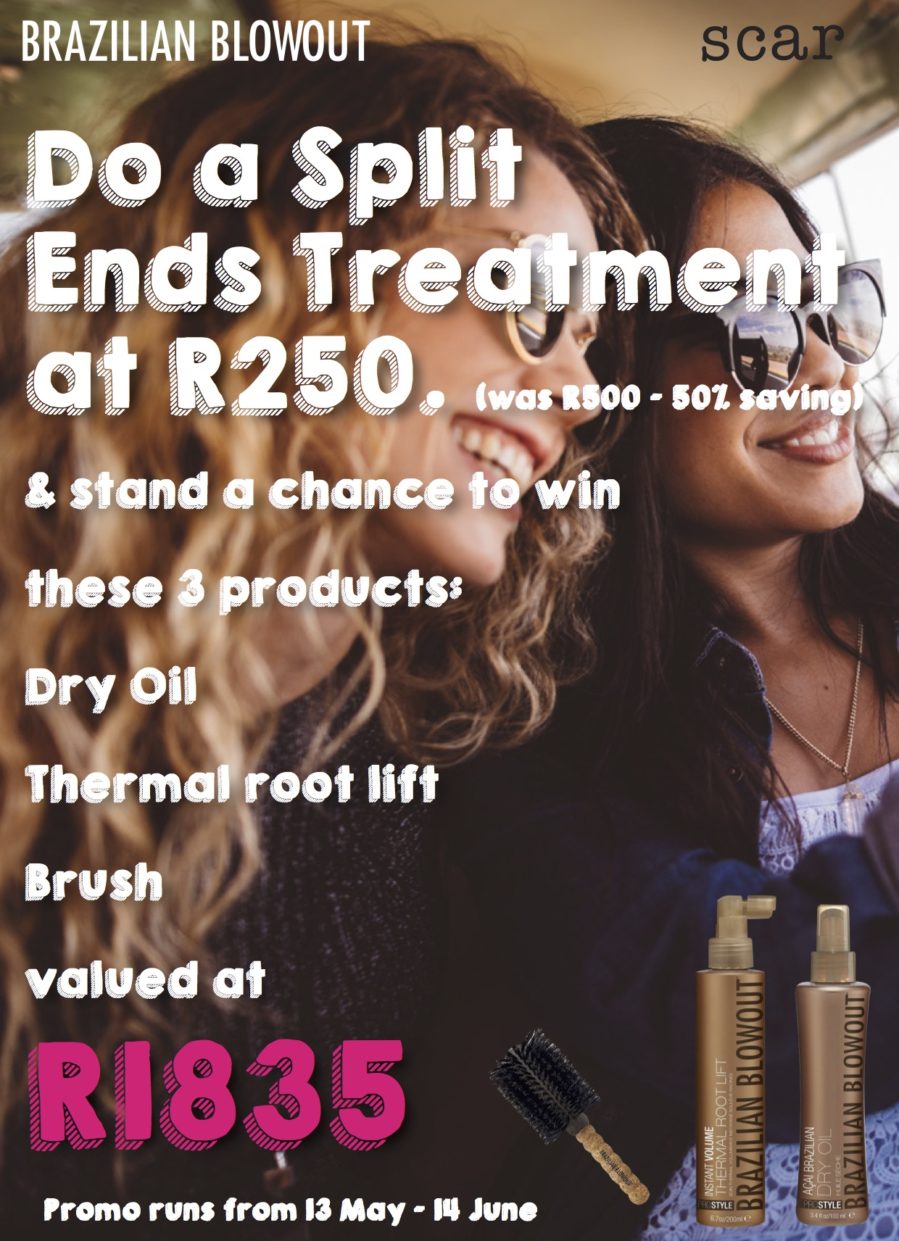 We all know that split ends are inevitable… but not with this special from Brazilian Blowout!
From now until 14 June 2021; our Split Ends Treatment is 50% off (save R250!) BUT!! we have added an opportunity to win awesome goodies from Brazilian Blowout to the value of R1835!!
What could you win? Dry Oil, Thermal Root Lift AND a Brush! How exciting! This split ends treatment is MAGIC by the way and totally worth it! #thesplitender #toogoodtobetrue #andyetnottoogoodtobetrue #weloveyou
How to enter? Let your stylist know that you want in on the Split Ends treatment and they will make sure your name is entered to stand a chance to win!
What it does: Brazilian Blowout Split End Treatment repairs split/broken hair, helps prevent future damage and, when used as a cutting lotion, reduces blade friction to seal & prolong precision cuts. Read more here on this wonder treatment.