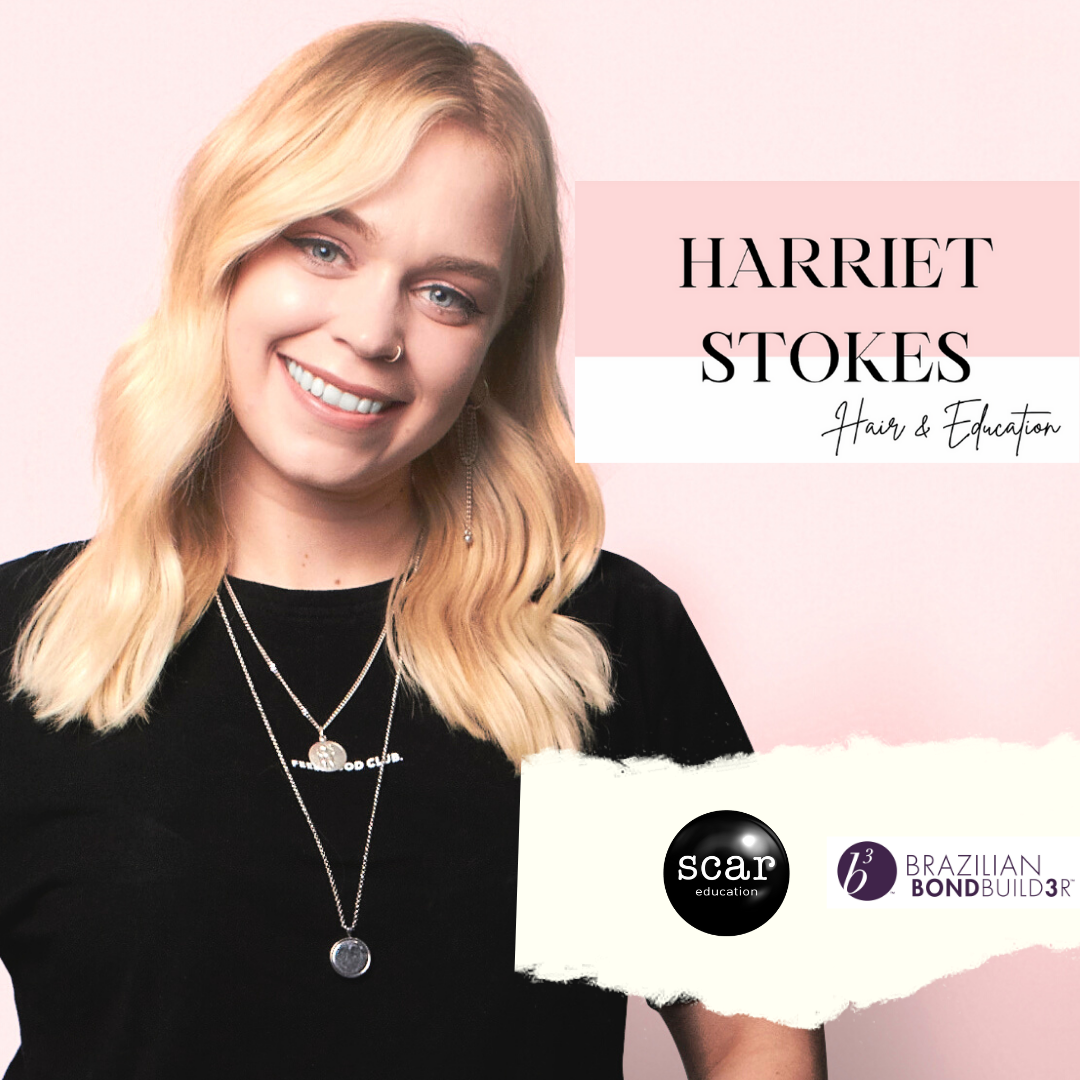 scar education STRIKES AGAIN!
HARRIET STOKES
Balayage & Bleach Masterclasses
July 2022
"Learning something new can be fun, but truly understanding why you're doing it… that's powerful." 
This is the vision and passion behind Humankind Hair's belief in what education should be. Like us, they believe that education is key and that it's in understanding the why's behind the what's that makes the difference.
We last had Harriet out here for education in 2017 with Sophia Hilton and are SO incredibly excited to welcome her back to SA now! Harriet is simply flying and is booked up solidly – her ability to connect with and share with her students is something to behold and is clearly keeping her busy!
We were extremely lucky that these dates were available and are even more excited that we get to welcome her in OUR NEW SPACE ON BREE!  And; so sooooon…
This time; we have teamed up with Brazilian Bond Builder to bring Harriet Stokes from London to both Johannesburg and Cape Town THIS JULY!
Harriet, and her assistant Elle, land in JHB on the 8th and will be delivering education on Balayage and Bleach based on science and facts and all the while; keeping it fun and full of energy like only they can!
There is never necessarily just one right way of doing things, but there are different techniques that give different results. These courses will empower YOU, the learner, with the skills to make your own choices and decisions in any situation, and with confidence.
If this excites and interests you, see the course details below. You are able to book now, purchasing your ticket online using one of the links below. (PS Limited seats available so act now!!)
Find a date that works for you and make it happen! This education TRANSFORMS your abilities as a stylist – we have seen this time and time again with this sort of training. That's what makes it so amazing to be able to offer to you!
#southafricanstylistsforPrez! #weloveyou
Balayage Masterclass Course Details
managing expectations through effective communication
classic freehand balayage
foil balayage
expert backcombing technique
dramatic light to dark
elegant results for lighter bases
effective face frames
achieving lift without the breakage
toning customisation
INVESTMENT: R8750
DATES:
Sunday, 10th July (JHB)
Monday, 11th July (JHB)
Tuesday, 12th July (CPT) SOLD OUT
Wednesday, 13th July (CPT)
Bleach Masterclass Course Details
managing expectations through effective communication
overcoming the fear
bleach science and facts
clean and even results with every scalp bleach
achieving the right level of lift for desired outcome
bands, how to avoid and remove them expertly
professional protocol for virgin and long regrowth
application achieving lift without the breakage
toning ​customization
INVESTMENT: R8750
DATES:
Thursday, 14th July (CPT)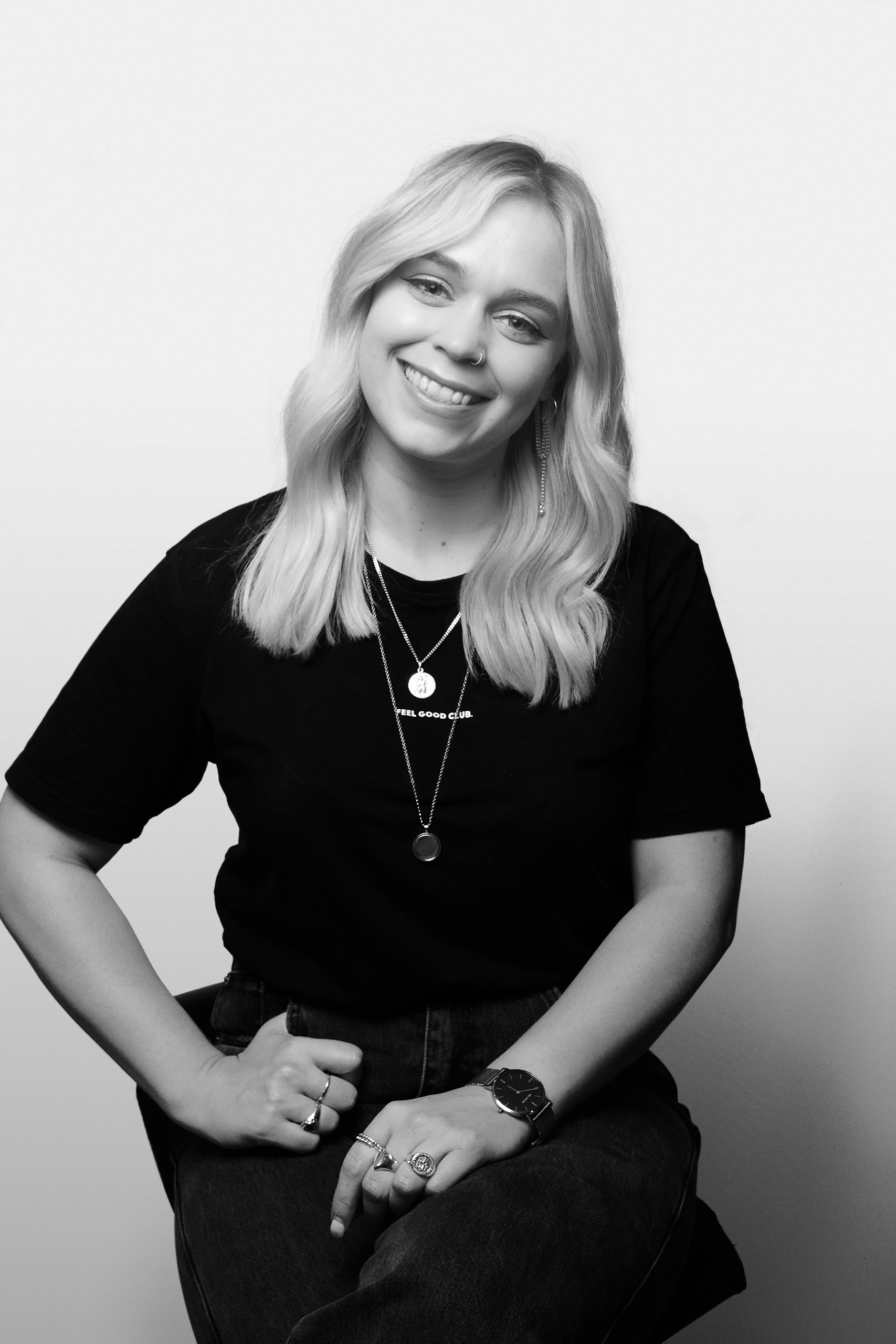 Creative talent Harriet has a refined eye for detail. You'll feel the passion radiating from her as she teaches, and you're guaranteed to leave feeling totally inspired.
With 12 years' experience in the industry, Harriet has been on many hair teams, won numerous awards and competitions, and has graced the front cover of Creative Head magazine with her work.
Originally from the West Midlands, Harriet moved to London aged 20 as, believe it to not, a colour-shy stylist! Having worked in a fast paced salon environment where colour was a strong focus, she conquered these fears and turned them into not only a strength, but a passion, too.
Having now taught globally across four continents, Harriet continues to travel for work and balances this with her salon clients, ambassador work, and of course Humankind Hair!
"To me, every step of a colour transformation is exciting and I want to pass on my knowledge to my students so they can feel that way too and enjoy every step of the process."