We are always on the look out for great products for our clients and our stylists are constantly being sent new things to try and give their feedback on. Here are some of the latest things that have blown our minds…
Davines, who pride themselves on ethics and sustainable beauty, have created Shampoo Bars.  (And it's not a place to go and have a beer while your hair gets washed…)
The new solid format of their Essential Haircare professional shampoo is compact, its packaging is 100% paper, it contains actives from Slow Food Presidia and lasts for up to 40 washes! Professional quality with attention to nature, available in four different shampoo bars:
VOLU for giving volume to fine hair,

MOMO for deep hydration,

LOVE for frizzy hair and

DEDE for a delicate cleansing.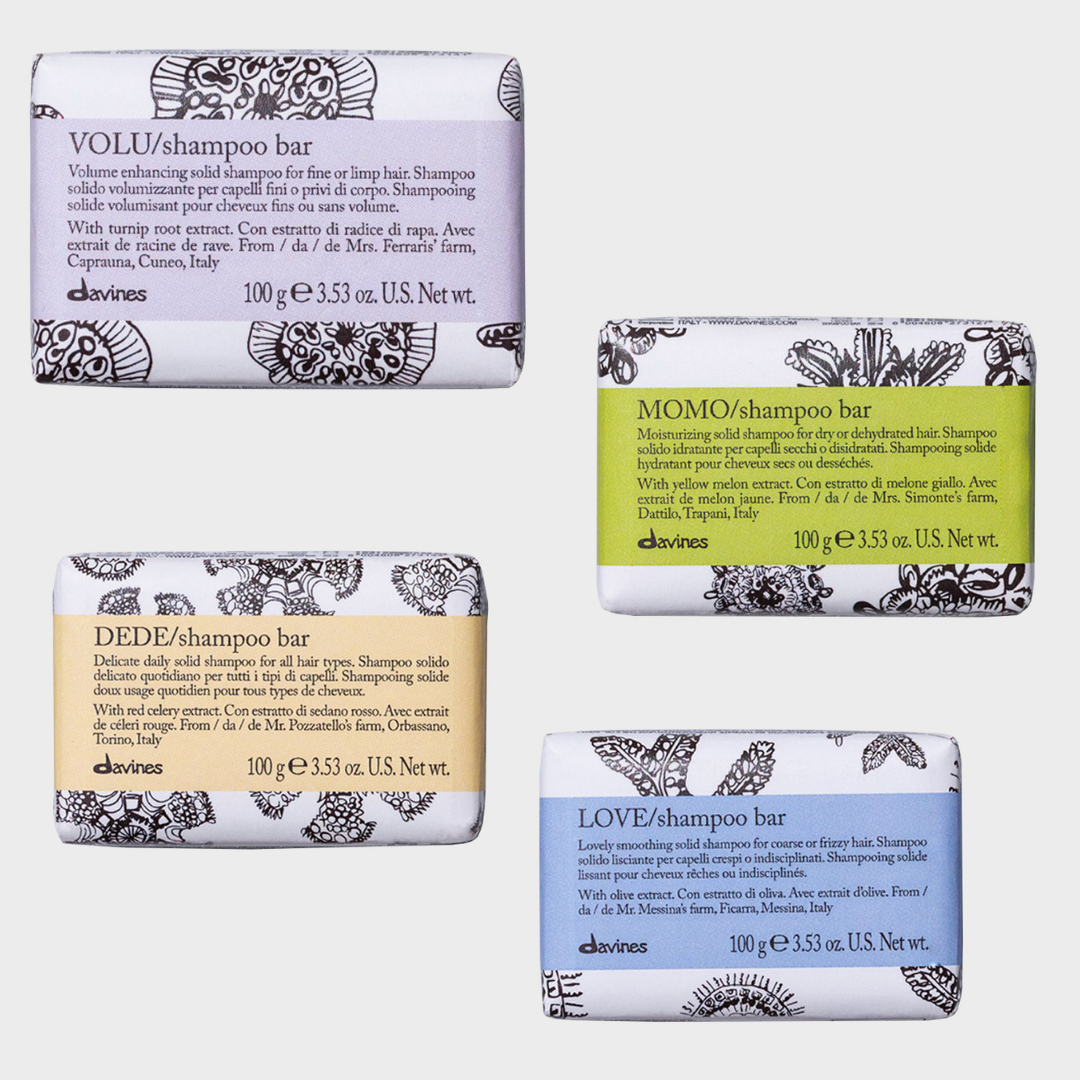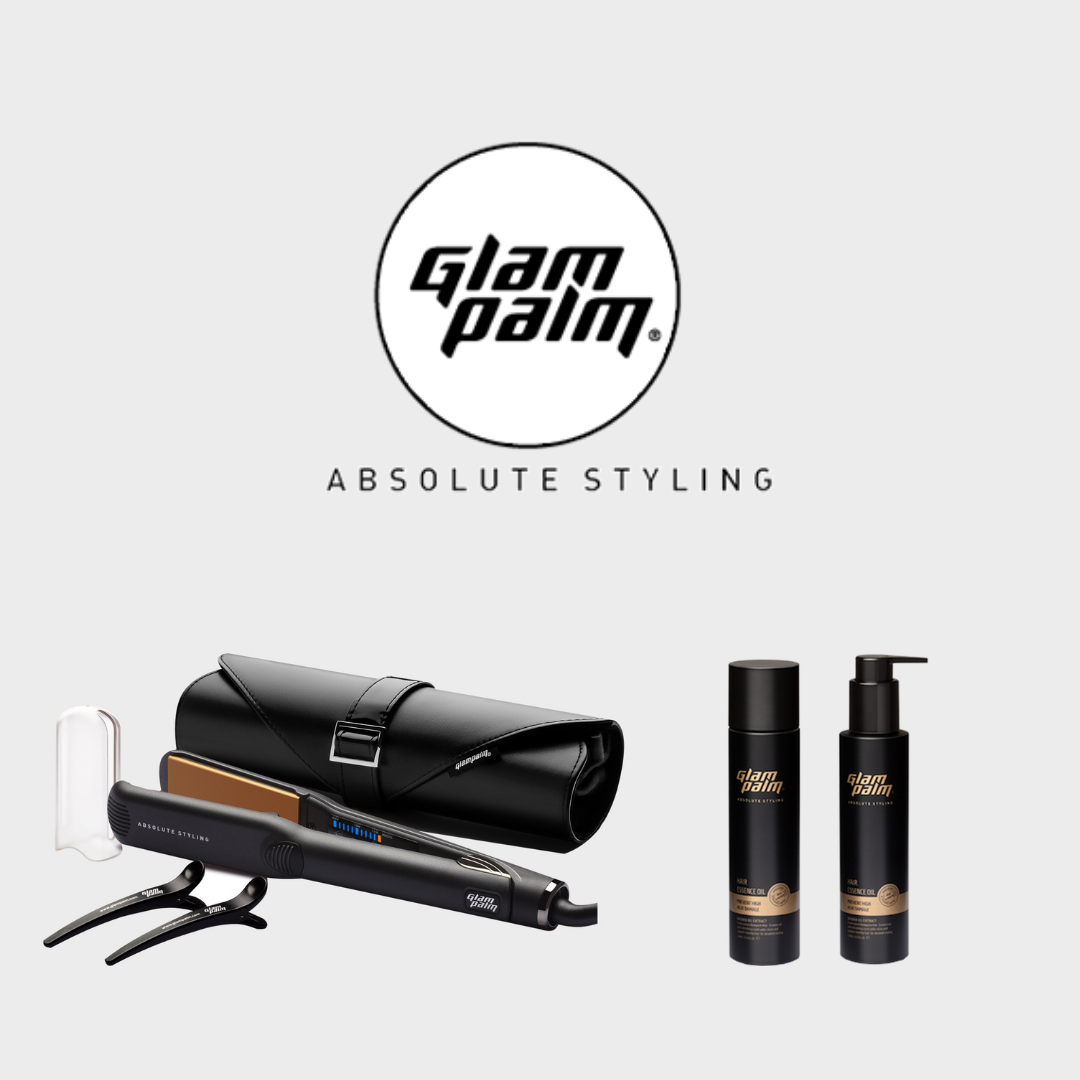 We have tried them all – and these are the best!
The GlamPalm team have created a revolution in hair styling with their range of professional hair styling tools designed with pioneering technology to bring you style, control and flexibility. We haven't quite seen these results before #askyourstylist when next in, especially if you are one of those clients that uses an iron.
These irons have a one-touch temperature control to deliver the level of heat you need, when you need it and a secret ingredient in their irons that adds brilliant shine with every use.
Everything you need for simple and creative hair styling.
Literally glamour in the palm of your hands!
PS. And their Baobab Hair Essence Oil is just pure magic!
Herman's Amazing is a Nordic direct semi-permanent hair colour brand. Their mind-blowing colours are 100% Vegan and Cruelty-Free #whaaaaaa?!
Just pick the colors you want or mix your own shade, ready to go right out of the jar.
UV Hair dye

Conditioner based, no ammonia

Colour remains about 8-12 washes depending on your hair quality and porosity
Hermans hair colour is conditioner based direct hair colour. It cares for your hair while colouring and has NO ammonia so it doesn't hurt your hair! Pre-lightening is advisable. The lighter the hair, the brighter the result! Talk to your stylist about Herman's for your hair.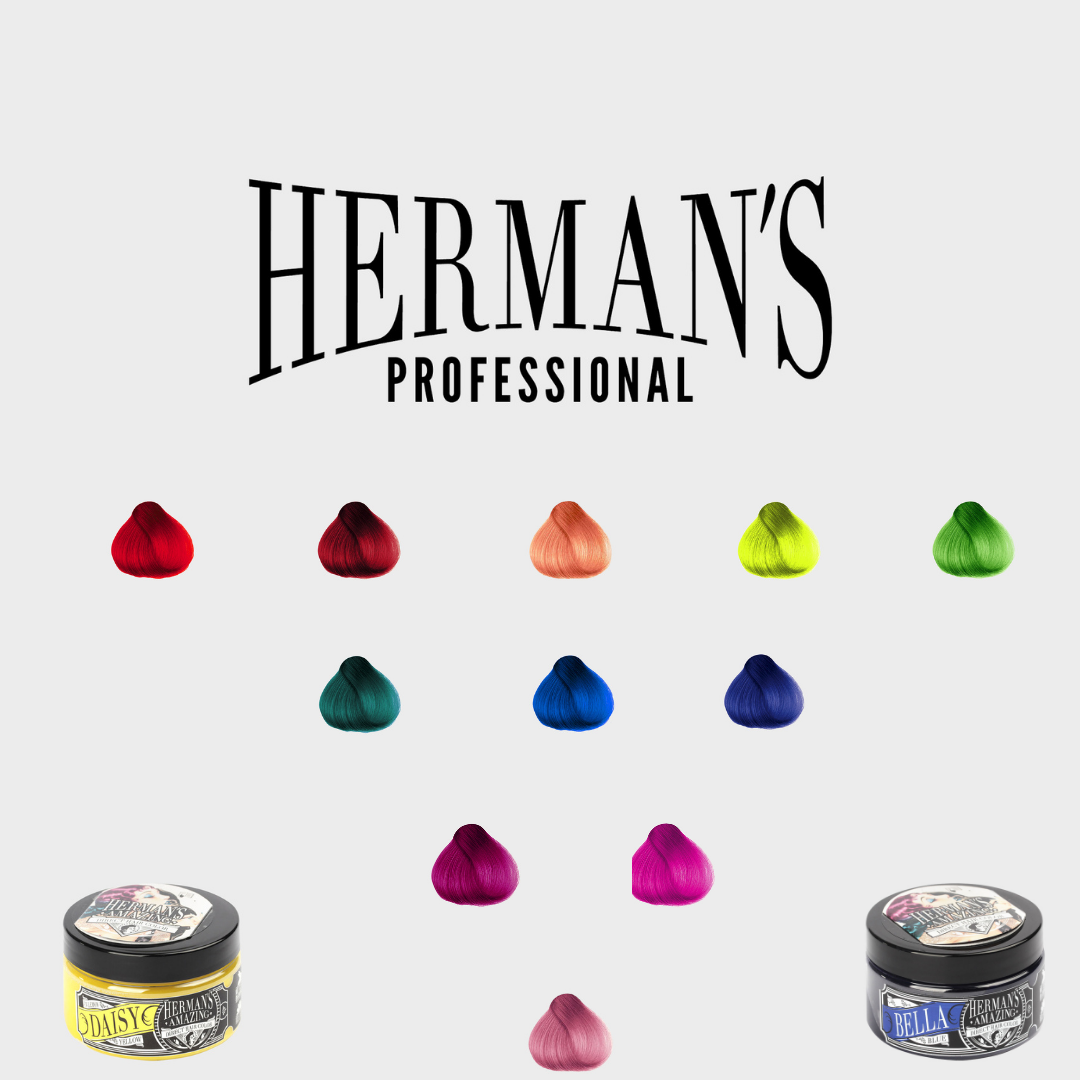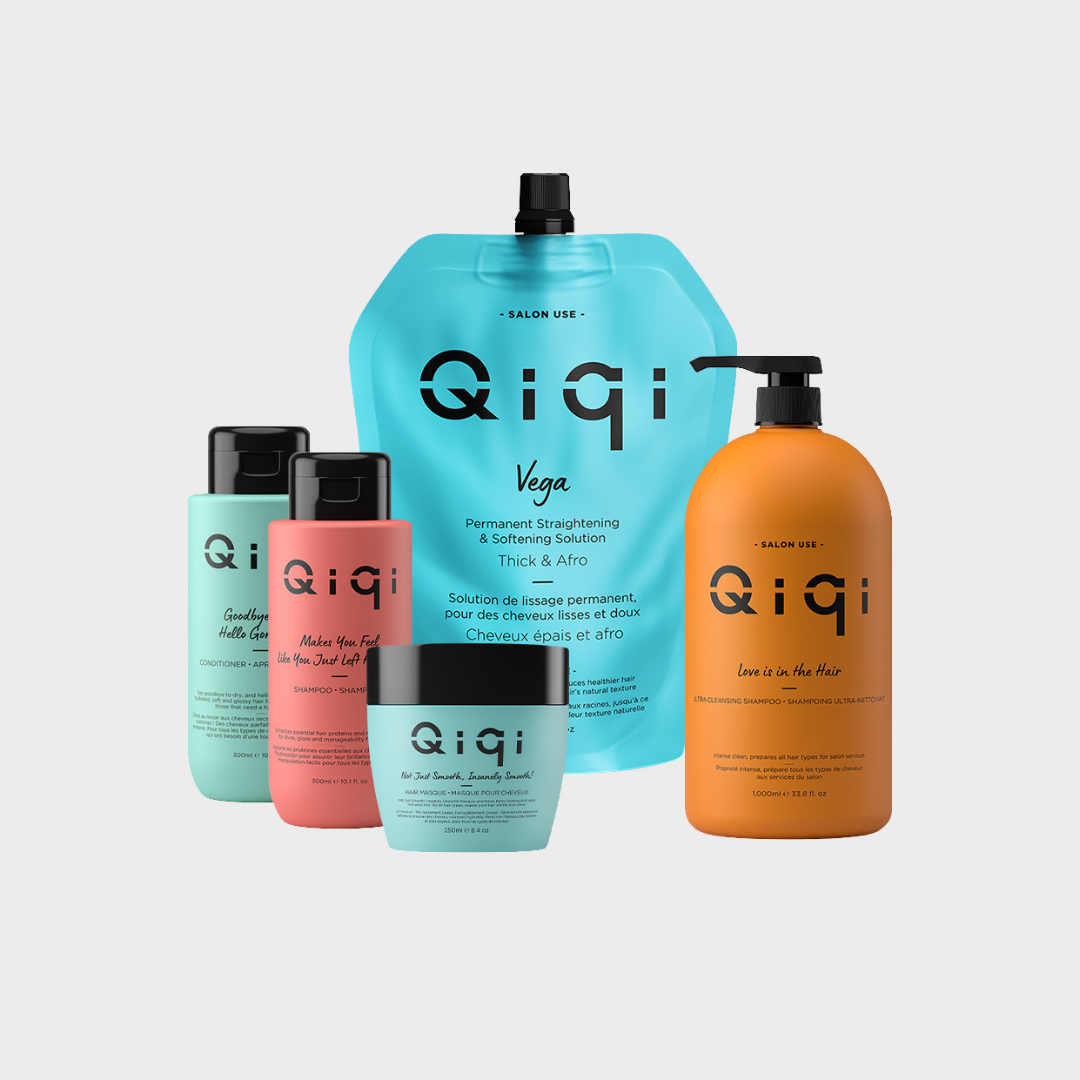 Okay; THIS has truly blown us away. Let's start with exactly what this is…
Qiqi is absolutely new straightening technology.
It works differently to any other on the market. It is a hair straightener that treats (regular straightening services have harsh chemicals that cause permanent damage).
It has 3 strengths from tight afro to fine and processed hair.
It has 3 amazing home care products with a masque that delivers shine and healthy hair throughout – it is a must!
It is permanent while leaving natural movement in the hair and it has literally opened up new possibilities for clients with regard to what can be achieved for them.
It is for every client that's ever used or wanted to use a straightening product.
Qiqi is all about how it works using the most effective natural, premium ingredients. Their products do not contain hazardous chemicals, Parabens, Alkaline, Microplastics or any ingredients that leave build-up on the hair. Like us, they will never support animal testing and never EVER use animal derived ingredients.
Their mantra is focus on simplicity. Thinking clean to make it simple, sustainable and to care about the environment.
So what are you waiting for?
Call the desk to book a free consultation to discuss your options with one of our stylists.
Davines is available in salon only – the rest can be shopped by clicking one of the links below.
Purchase anything online from now till end August and receive a R100 voucher to be used for in salon services.