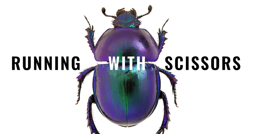 Running with Scissors was started in 2019 by Andrew Guilfoyle, co-founder of scar hair in Cape Town. RWS is a hair consultancy company with over 30 years experience in the industry, and then, added to that; Andrew's very own secret sauce flava of business acumen that we at scar already know and love!
He has been running (with all the punches!) and sharpening (the scissors of) his own scar and Widow Makers, our barbershops, for years now and it is these days that Andrew gets to run with even MORE scissors – as he dives deeper into the industry, hair first. It's already been a while now and in the last 2 years he has worked with many different salons across the country as well as internationally. Sharing knowledge is power. Our (and all industries) need that personal power. So much more can be achieved together.
We don't often (ever) talk about ourselves over here on How's My Hair, but if you do know Andrew you will know he is one of the most giving and honest men you've shared space with. Andrew has the humour of someone that has lived a thousand lives in all the right places and has seen all the right and wrong things… The quirks are golden and his knowledge is endless. It gets delivered with the kind of humour that takes your work life from 'great' to 'amazing'. He delivers his advice, pearls of wisdom or one liners with the accuracy  of someone who simply understands what he is talking about. Because he does.  It's been nearly 16 years we have worked together  – surely I'd know?
The ability to pick up and go on is strong with this one. (Extremely handy for current times!) The ability to make it happen is strong with this one. The ideas are endless. The ways out even more so… The intuitive way he can read numbers is a blessing and a dire need, especially now. The magic of this man is his gift to give.  He has the literal experience of having done it and seen it, learnt from it and then reworked it into something amazing (he also literally did make the t-shirt too).
The challenges an owner may face when running a business are sometimes on a fresh loop that smacks them in the head every morning from the moment they look at their phone onwards. They can be on repeat… and its the extended remix… from the whole Depeche mode discography (A favourite of Andrew and his Scissorhands)…
A business owners main skills are problem solving. Be it from solving the need for more turnover to the need for new labels for pricing / sugar sachets verses sugar bowls. Solving the issue of a phone that's 'too busy'.  Staff issues, choosing the right partners to work with and margins to roll with. Maybe its solving what to do if the water goes off – for good. Or maybe its the lights again… And then back to turnover again because, rent…
The idea of RWS is to create a holistic and transparent approach to each salon and individual with the aim of growth. Creatively and financially.
For years now Andrew has wanted to SHARE. We even opened a salon called Shair – too many years ago now that's now become our scar Education company.
scar's focus has always been to teach business. We have loved watching that sharp minded creativity that flows naturally for a few and can be found and then fine tuned in the rest… We have loved getting relationships to the point that they move from employee, to partner. It's through doing this for a long time now already and seeing what he has seen and really listening to what he has heard that Andrew has decided to step forward and extend his reach. We could not be prouder or recommend him louder. We have him. Now you can too.
Ask Andrew. We cannot think of a better person for the job.
With you in hair, flair and merch wear,
scar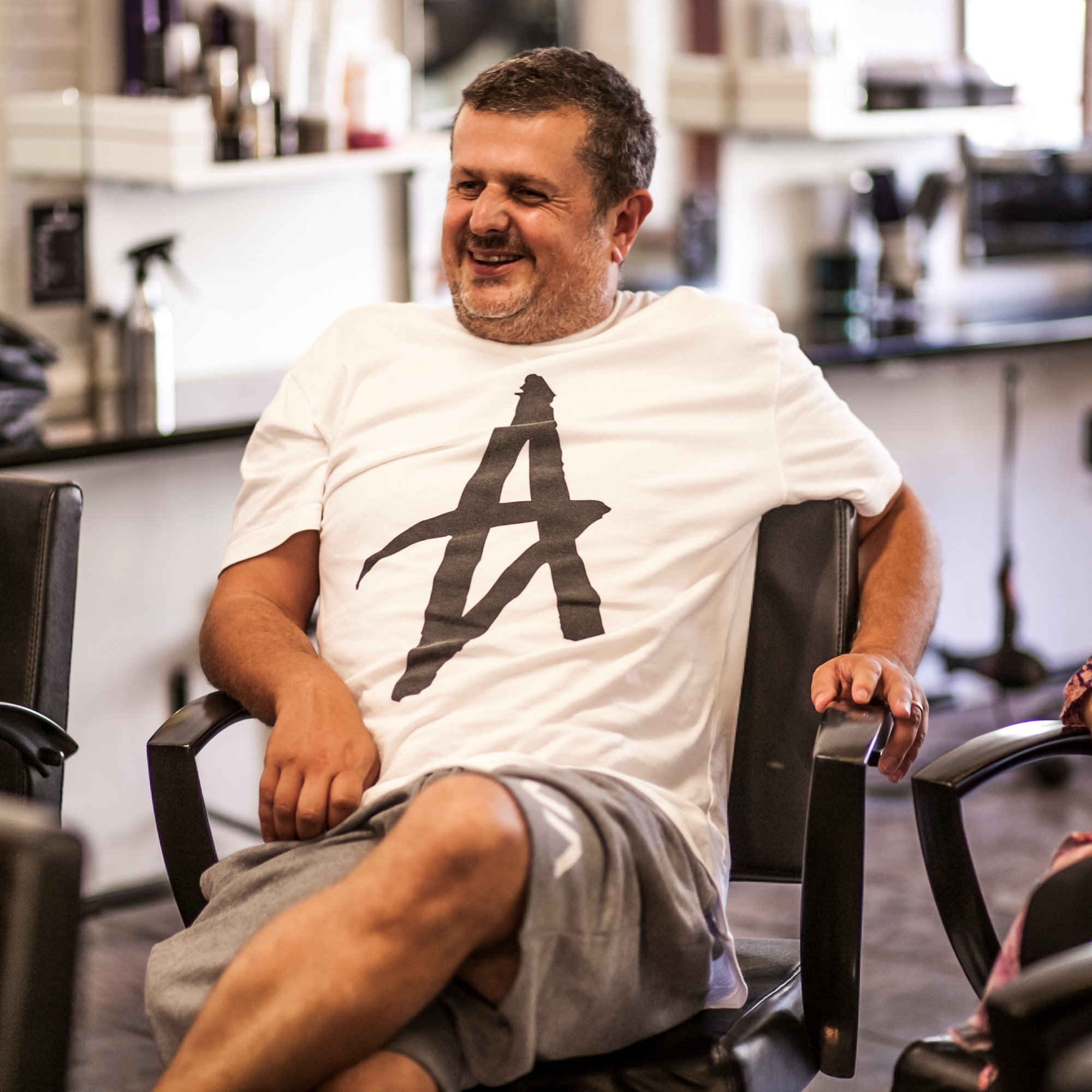 Andrew currently works with 7 salons around the country and has most recently returned from a trip to Durban for his engaging THE DISCUSSIONS series. The first Discussion was held in JHB at Wella Studios and was a great success in terms of information sharing across salons as well as getting all the knowledge of Andrew himself. Shair – ing, hair-ing, caring.
SOLD OUT now again in Durban, the topic was EDUCATION IS THE CONSULTATION, focusing on the importance of education and how it translates into sales. Happier client, more successful stylist.