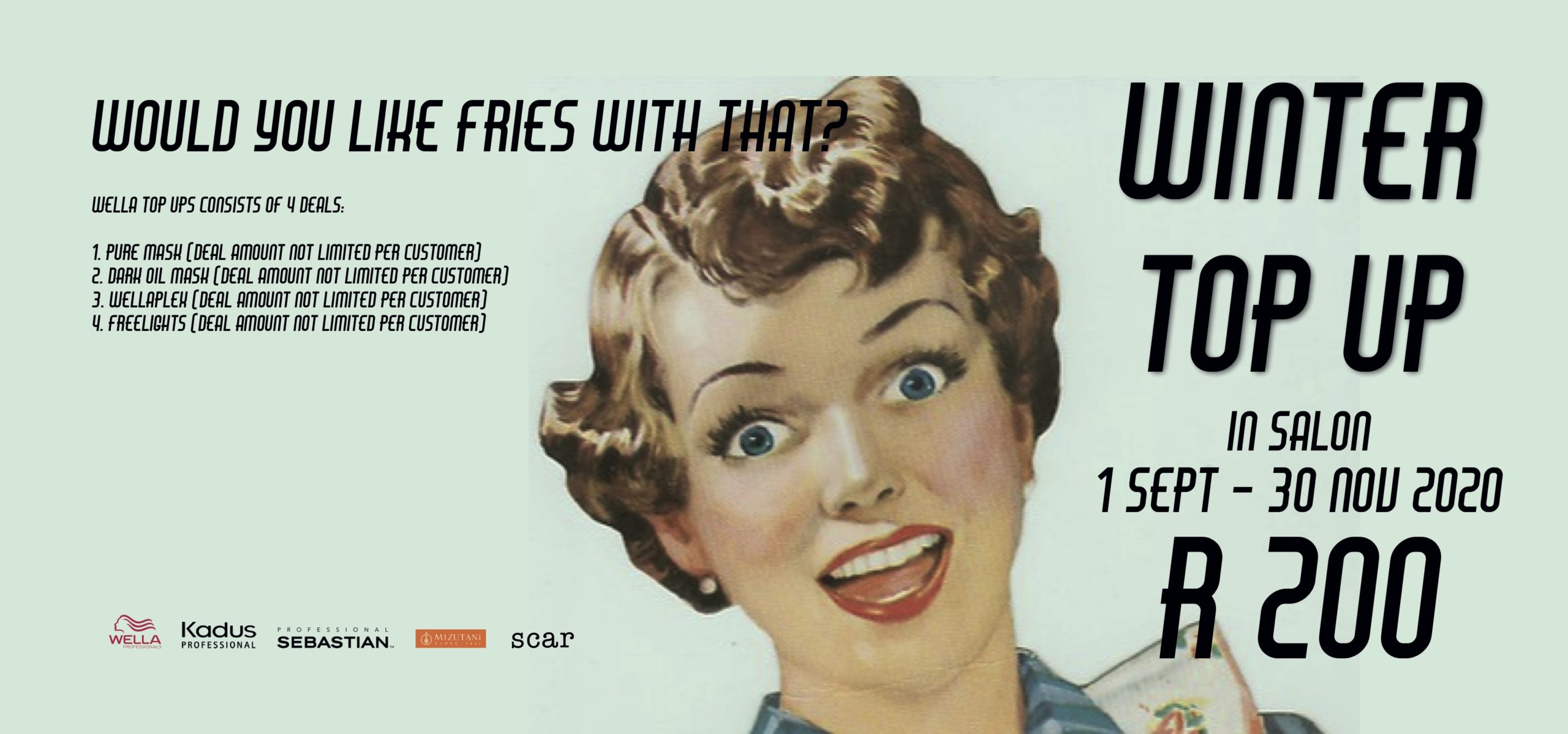 Our annual Wella (not so) WINTER TOP UP is back! We've adjusted the date (and price) and it will run  from  September all the way through to the end of November! 
Our Top Up was created to give clients a chance to try services they may not normally try. Take advantage of this time to treat your hair or be adventurous with colour (who doesn't need some colour in their life right now #rainbow #end #tunnel vision) with the Top-Up options available in-salon  . . .
For only R200 per deal,  TOP-UP any of your in-salon services with one (or more!) of the following:
Freelights by Blondor
A new level of precision and accuracy for freehand lightening techniques. Used to create flashes or money pieces.
Magma flashes / tips by Blondor
Lifting and toning in one single step for both natural and already coloured hair with 16 intermixable shades from soft to intense end-results. Used to create flashes or money pieces.
Wellaplex
Creating bonds within the hair during lightening or color service by reconstructing inner hair bonds for stronger hair. Also available as stand alone treatment.
P.U.R.E  Mask by Kadus
Nourishing and deeply conditions hair for a natural, healthy-looking glow.
Dark Oil Mask by Sebastian
Deeply nourishing, making the hair silky smooth and shiny while keeping the natural body.
As your stylist – Book a free consult.
All clients getting a Top Up service will automatically be entered into a draw to win a Sebastian or Kadus Shampoo, Conditioner, and Mask worth up to R1,105!