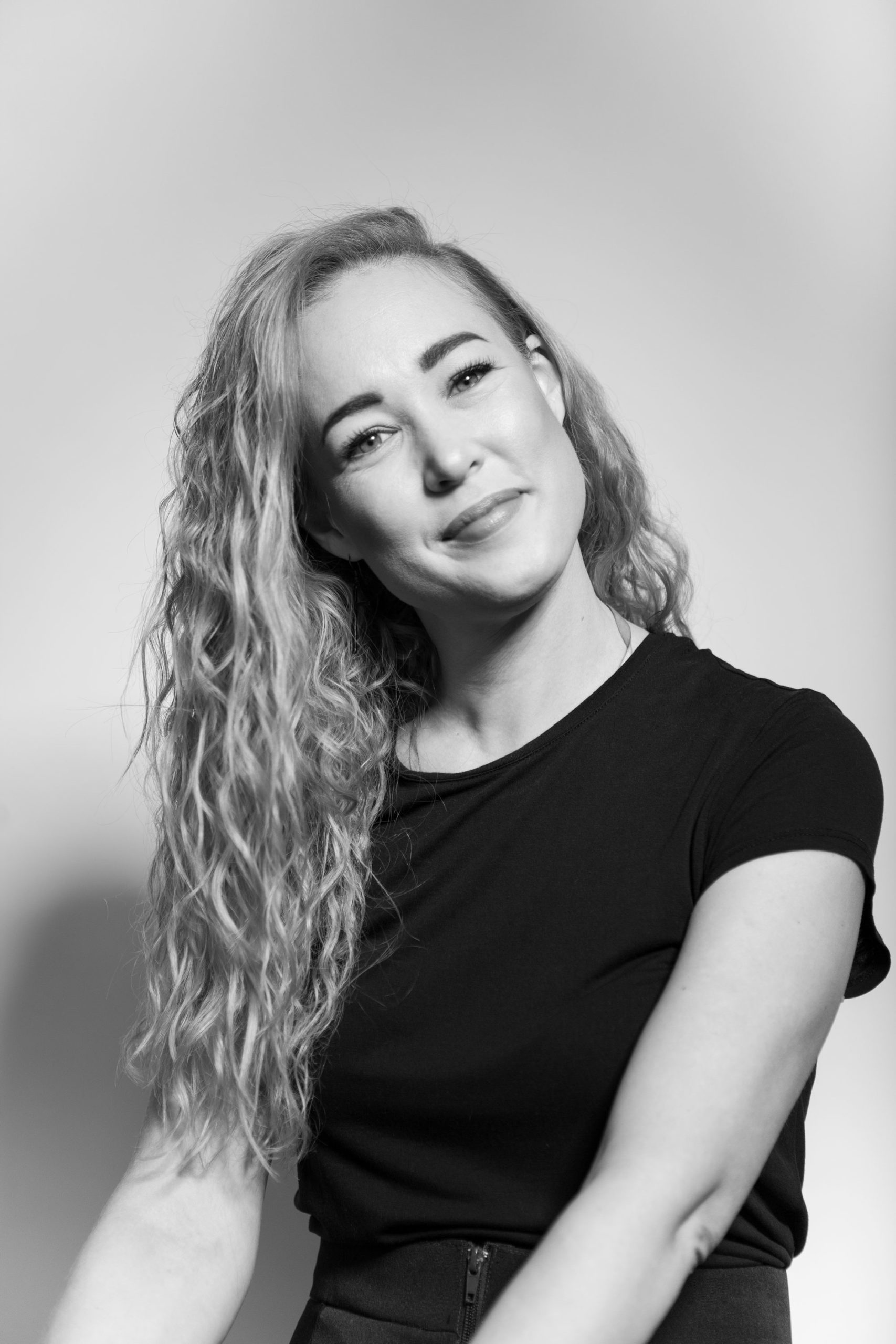 When Jenni is in the salon, you know it.
She is one of the most infectiously friendly people. Her laughter and voice are their own layer over our music whenever she's in the salon.
Jenni is a Wella Master Colourist. She has an unassuming and all round talent that lies in her bones and in her love of hair. Her clientele is testimony to her skills. Jenni is a curl genius – anyone with curly hair knows what this means. Cutting curls is its own skill. She also happens to be a bride's dream with weddings and upstyling being one of her favourites.
A big fan of our free consultations, Jenni has all the knowledge you need to feel like someone has your hair covered (also, she has a large clientele with really good hair, which is key).
She started at scar in 2008 as an apprentice, where she worked under co-owner of scar, Andrew Guilfoyle, and quickly became a stylist. Most recently she was scar's winner of an in house competition featured in the Hairdressers Journal and her look was chosen by scar for our latest billboard.
JENNI RECOMMENDS
KEVIN MURPHY RESTORE 200ML

KEVIN MURPHY RESTORE 200ML

R

710.00