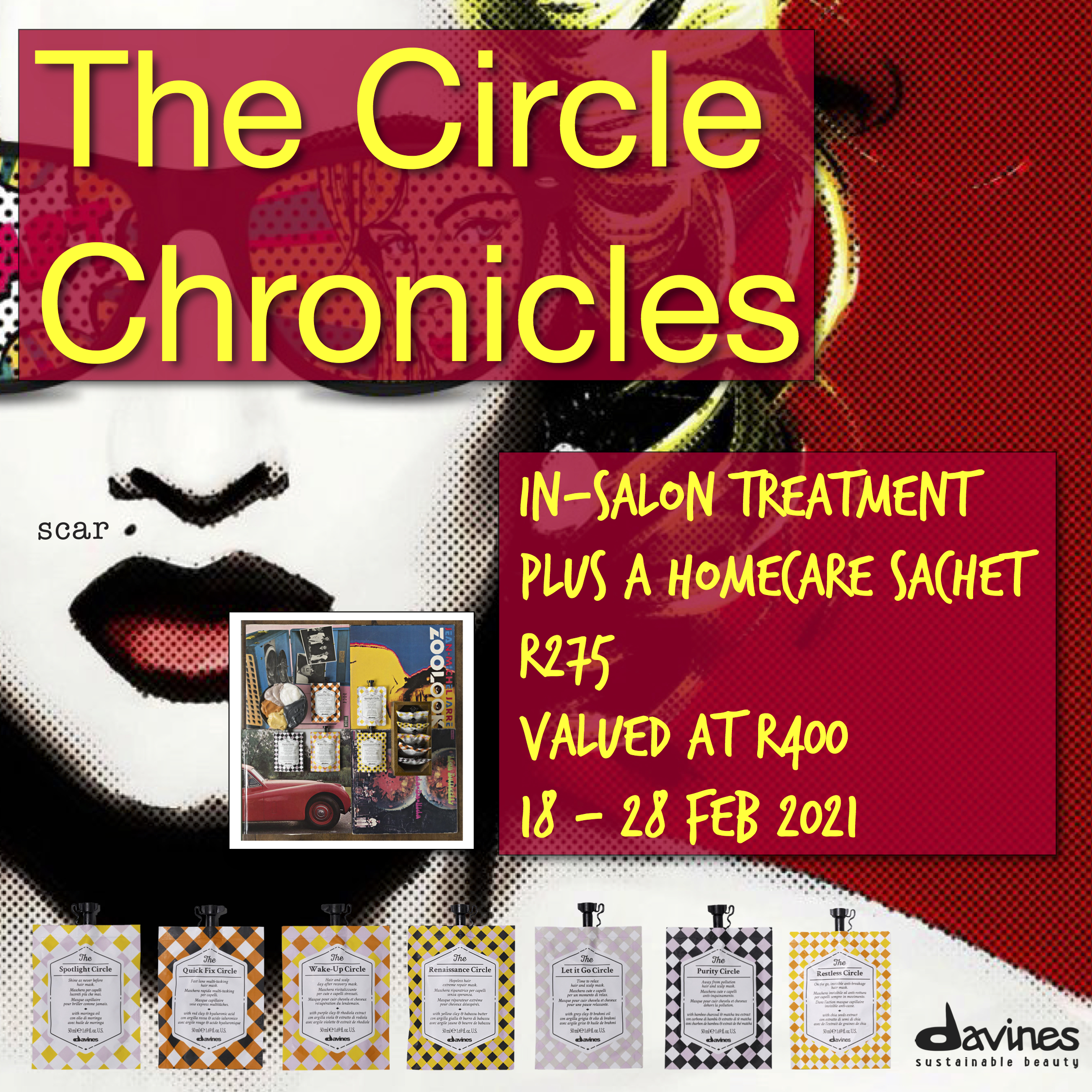 From 18 to 28 Feb: Get an in-salon Davines CIRCLE CHRONICLES TREATMENT plus A HOMECARE SACHET for only R275 (worth R400).
To save you the time doing the maths ( because we have already worked it out…) this is a R115 saving and more than 30% saving on a great product!
What are The Circle Chronicles? They are a hair masking experience made for modern living, delivering fast and targeted results — covering every need from deep nourishment to detoxifying power, depending on your hair needs. Ask your stylist during the consultation process – they will advise which chronicle your hair needs.
The take home sachet is so convenient to use and was created to address different haircare concerns, all with a common denominator: immediate performance in 15 minutes or less.
To top it off, the packaging is CO2 neutral, and the carbon dioxide used to produce it is offset with reforestation projects. #sustainableliving
The joy of these sachets is their size and the fact that there is one for each hair need.
and YES, you can choose one to have in salon and choose another to take home with you …
The Restless Circle – elasticizing anti-breakage
The Let It Go Circle – moisturization and softness for hair and scalp
The Renaissance Circle – repairing for damaged hair
The Quick Fix – muli-tasking and quick
The Wake Up Circle – revitalising for scalp and stressed hair
The Purity Circle – anti-pollution purifying for scalp and hair
The Spotlight Circle – extra shine giving treatment