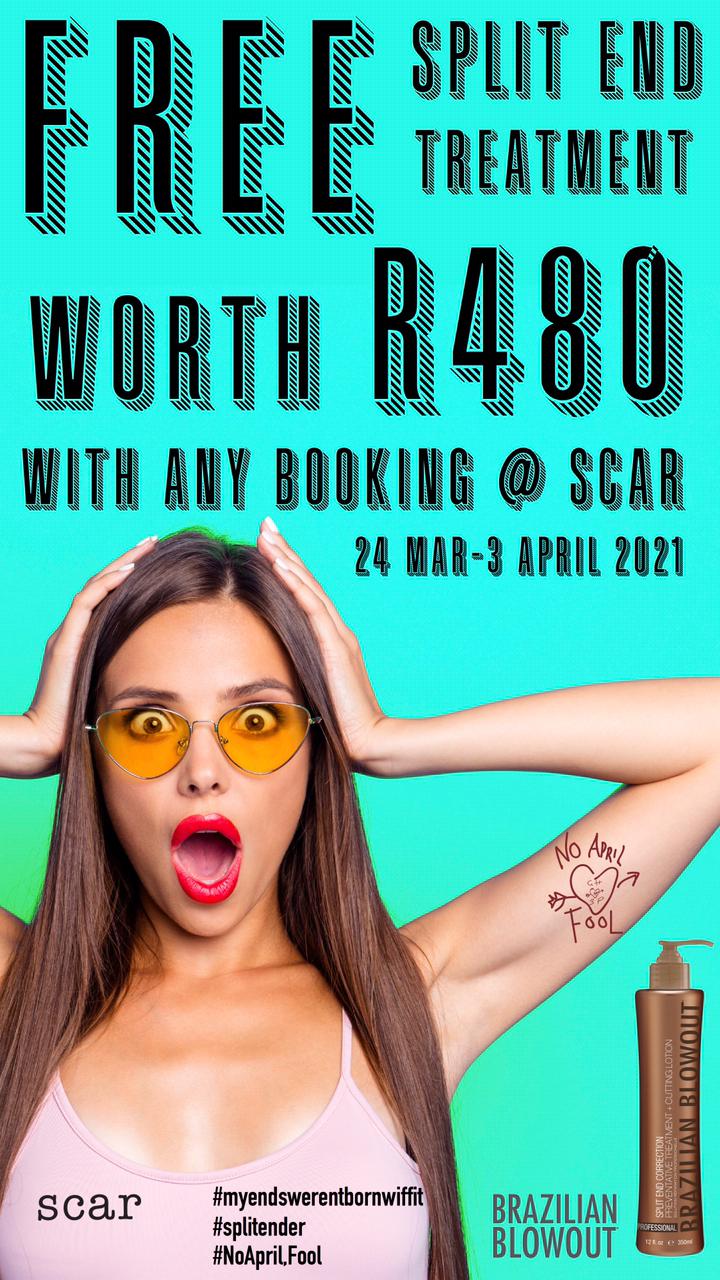 And the gifts they keep a coming … BACK BY POPULAR DEMAND:
From now until 3 April 2021 ; all clients will receive an in-salon Brazilian Blowout Split End Treatment on us with their booking! This split ender is MAGIC by the way and is Worth R480. #thesplitender #notanaprilfoolsjoke #toogoodtobetrue #andyetnottoogoodtobetrue #weloveyou
What it does: Brazilian Blowout Split End Treatment repairs split/broken hair, helps prevent future damage and, when used as a cutting lotion, reduces blade friction to seal & prolong precision cuts. Read more here on this wonder treatment.