Unless you've been living under a rock in the Karoo, you'll know that scar stylistSalome de Wet has been incredibly successful at both local and international level in the Goldwell Color Zoom styling competition.
She's a fixture at the scar salon, where her brightly coloured hair, bubbly personality and innovative yet controlled cuts have made her a favourite with scar customers, and where her passion for hair truly shines through.
We organized an interview with her, to better get to know her and discover how she approaches these competitions every year.
So Salome it's another year, another win in the Goldwell Color Zoom competition for you – it's becoming a routine! How are you feeling?
I'm pretty excited for Globalzoom 2017 (the international edition – Ed.). It's a combination of anxious and excited.
Why do you enter every year? What is it about that competition that makes you want to take part?
I enter every year 'cause of the growth and experience the competition offers. From working on a concept and studying new trends, to the actual photoshoot. You train yourself to conceptualize looks to fit a model's/client's features; to think creatively with colour and colour placement.
Competition work also offers you amazing opportunities locally. I help Goldwell to launch collections to fellow stylists, but my favourite part is the travelling opportunities competition work offers. You get to see the world, but also get to represent your country on an international competition floor. You get to meet stylists from all across the globe that share your same passion.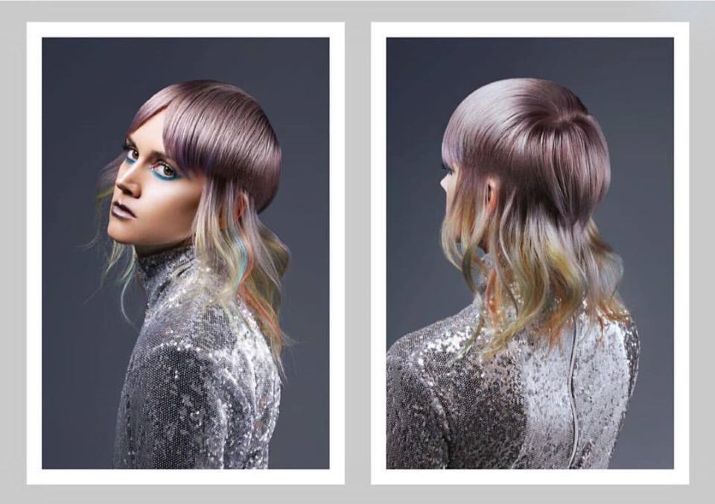 Salome's 2017 Goldwell Color Zoom competition entry


Can you tell us a bit about how you decide on your particular style for each year's entry?
With the Goldwell Color Zoom competition the international judges definitely want you to use their collection and create a look based on that particular collection. I start by studying up the current collection and find what inspires me. I make it my own. I play around with different colour pallets and create my mood boards. Finding the perfect model that will work with your look can also be quite challenging.
Right, time for some interesting background stuff. Take us back. When did you decide to become an (award-winning) hairstylist? And why? 
It all started way back before I even started in the hair industry. I was asked to be a model in a hair competition when I was still in high school…I was always a bit of a misfit / creative in the small town I grew up in.
That was the first time I was exposed to such a creative industry and I fell in love with it immediately. It felt like I fit into something for the first time. There and then I decided I'm going to be the best hairstylist I could possibly be, and my dream was to represent SA on an international competition floor.
Knowing that I wanted to achieve that dream as soon as I started hairdressing, I entered every completion I could and never said no to any opportunity that came my way.
"There and then I decided I'm going to be the best hairstylist I could possibly be…"
Sounds like you've done a fair bit of travelling for your job. What are some of the coolest places you've been to, and do you ever feel inspired by the local trends in these places?
I have been extremely fortunate to have been to some of the craziest cities but some of my personal favourites were definitely Los Angeles and Berlin. I have an idea that I'm going to love Barcelona later this year. It's incredible how inspiring it is to travel!
As creatives, we draw inspiration from everything. To the architecture, the street style, culture difference, nature. It's truly incredible how your mind expands when you travel. At these hair competitions we steal so much with our eyes. It's crazy how much our brains pick up without us even being aware of it.
Speaking of inspiration, where do you get yours from? What inspires you in terms of your clients' hair, trying new styles and colours, different techniques, etc? 
I'm constantly on Instagram and Pinterest looking for inspiration. Social networking makes it so easy for us to see what other stylists are doing all across the globe. I'm such a magazine whore, and pacing through fashion magazines can be very helpful to see when strong trends are coming through. One thing as a creative is that you can find inspiration in the strangest places. I'm always on the lookout for anything that make me feel something – for example a beautiful sunset, a light technique, etc.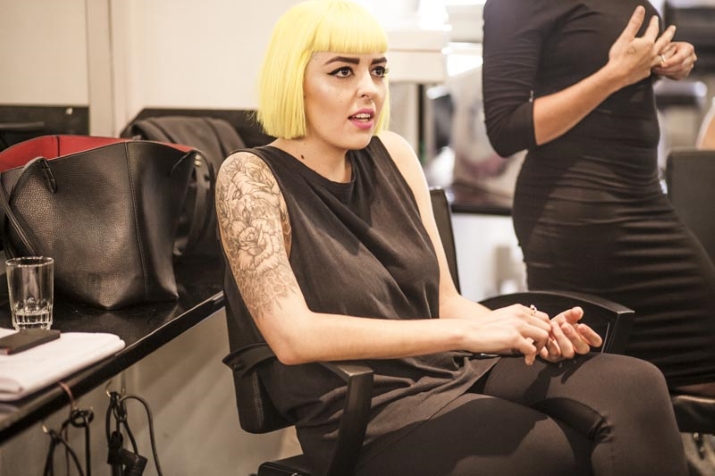 Do you have any stylist role models?
I have so many but I'm a huge fan of Sophia Hilton, Johnny Othona, Jay Mahmoud, Patrick Cameron and Kevin Luchmun. The amazing thing about hairstylists is that everyone is willing to share, in order to grow the entire industry.
Best thing about working at scar?
I love my clients! One of the biggest reasons I moved to Cape Town is to have a client base that follows trends and challenges me as a stylist. I love that scar keeps us inspired. They offer us international education to grow not only ourselves, but also push the industry in SA as a whole. I love my team and my fellow stylists as well. We are such an amazing team of talented stylists here at scar, and we push each other but inspire each other too.
As someone at the top of their game, what advice do you have for aspiring stylists who are just starting out in the industry and want to build a career?
Be willing to work hard. It takes constant hard work. The time you invest in yourself is what will show in the end. Hard work beats talent every time.
"Hard work beats talent every time."