We're used to seeing (in)famous faces around here at scar, recently it was not in-salon but on shoot with two of SA's most famous rockers, Arno Carstens and Francois van Coke.
Jenni pulled in, assisted by Lista, to make sure that they looked their best for the recording of an upcoming new music video; the theme of which is identity crisis which is obviously fantastic.
PS. Ahhhno Carstens no longer has the bubblegum on his boots…
Francois is actually like a piece of (good looking) furniture here at scar having been cut by Jen for years, but Ahno hadn't experienced a scar cut since we were in our first premises some 10 years ago and Jenni says she may have convinced him to give us a go next time.
For his hair's sake.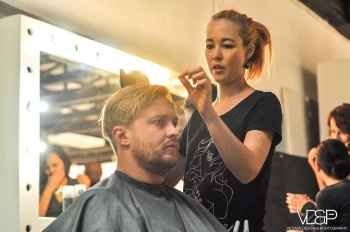 * UPDATE *
The boys' music video is now live!
Check it out below: