What many clients don't know is that just drying or ironing your hair (even every few days) has a major effect on its condition.
In basic terms: A cheap dryer is going to take longer to dry your hair which means more time for your hair spent with heat on it. Its better to have a good, powerful dryer that gets the job done quicker, and at the right temperature.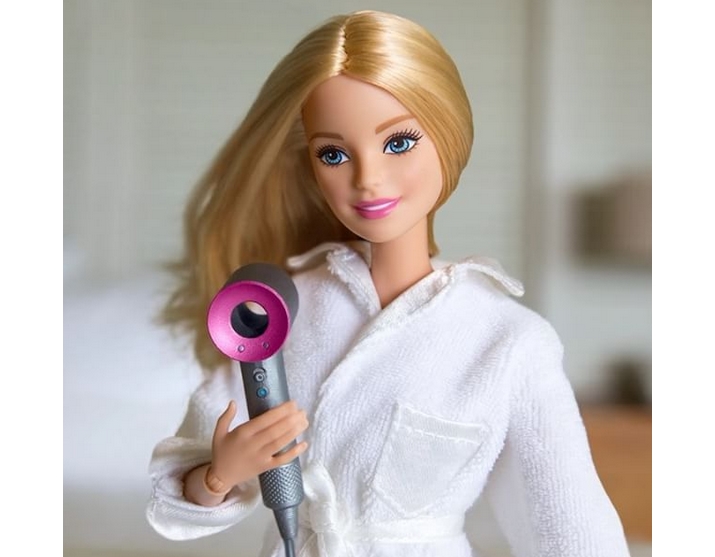 Barbie showing us how it's done
If your hairdryer tends to run a little on the hot side, or if you have dry, frizzy hair which is sensitive to heat and you are still saving up for the power dryer – using a heat protector or an organ oil can really save your hair. Rather put heat onto a product than onto your hair.
If you are a curly haired client (and person) our unbranded silicon heat diffusers are for you!
They fit pretty much any make and model of hairdryer
They are universal, so they fit pretty much any make and model of hairdryer, and fold up which makes them convenient to throw in your travel bag for wherever you're heading (Subliminal message : take a holiday!).
Essentially, the diffuser is focusing the air and not letting it dissipate all over the head and mess up, or split your curls.
Best results when using the diffusers: Higher heat – lower pressure
They also come in three colours, are flavoured and can be doubled as kiddie teething rings (joke).
There are 3 colours though.
As with all our good stuff, bad people, they are available in-salon or in Die Winkel.

There's black…
There's pink…