Crazy Color® was launched in 1977 in the midst of the punk rock explosion in Britain. In a time that anarchy and free expression ruled supreme, one hairstylist, Renato Brunas, was growing tired of the same natural color palette. Renato Brunas was at the height of his hairdressing career and was set to push the boundaries of color even further when he developed a new range of rainbow shades.

Since then Crazy Colour has developed more than 40 colours. Being a fan of Crazy Colour we were specially excited when they recently launched their 4 latest colours (scroll down to see), which GLOW IN THE DARK(who needs Eskom, right!?)! And of course we had to immidialty try their new neon range and we were not dissapointed. This gorgeous rainbow hair below was done by Verushka (@verushka_n) for scar.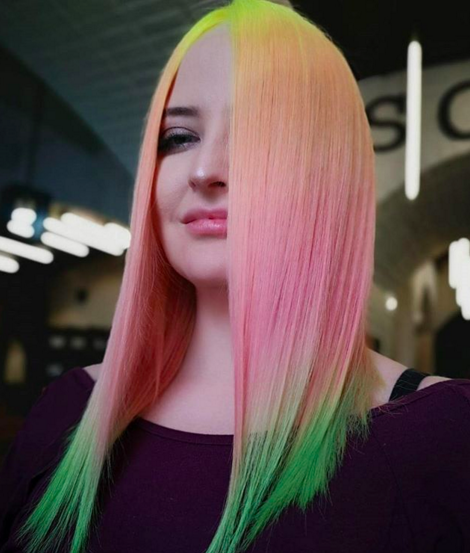 These 4 new neon shades are perfect for those who want to make a statement!
Caution UV is a highlighter yellow that glows in both natural and UV blacklight.
Toxic UV is a ultra glowing green is not for the faint-hearted.
Rebel UV is as bright pink as it get's poppin' in both natural and blacklight.
Anarchy UV is Crazy Color's most vibrant orange shade.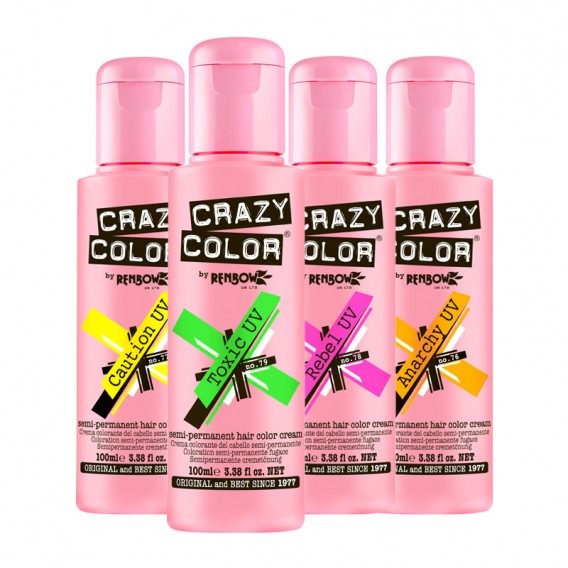 As with any vibrant colours, the best results will be when applying to platinum or prelightened hair. For those who crave one of scar's infamous hair massages, we also offer Crazy Color application as one of our services.
(while you are at it, also check out the NEW Crazy Color Pastel Sprays which is a ready-to-use spray with built-in pastel pigments giving blonde hair an instant burst of colour. It lasts only 3 washes and is ammonia and peroxide free. Perfect for a party or a festie!