scar International Education was created to make education accessible to stylists in South Africa – it is a platform to nurture the talent in our industry and to introduce them to educators / creators / and to people who are doing the kind of work that we love so that they get the best knowledge – from the best. Education remains key to us and we are always on the search for talent to share their skills and knowledge with us.
These connections are so valuable and necessary in our game.
Keeping our cutting skills and our own personal style current and competitive at a time where so much is available to clients – is what sets stylists and their work apart.
Twice last year we hosted seriously talented international educators. First the lovely James Mould & Ben Crase of III Education in San Diego for cutting techniques and later in the year we welcomed back the gorgeous Sophia Hilton of Not Another Academy in London for creative color and advanced Balayage techniques.
We are so thrilled to announce that scar International Education is bringing Slate Hair Education, London out here this March. We their two day Creative Cutting Course with Michael Pitsillides Johan Aspinas and the Styling Course with MJ Tollo and Michael , also two days. We also have our Evening Seminar with Slate on Friday the 9th and for Joburg we partnered with Goldwell who are hosting Slate's Full Day Seminar there on the 18th March.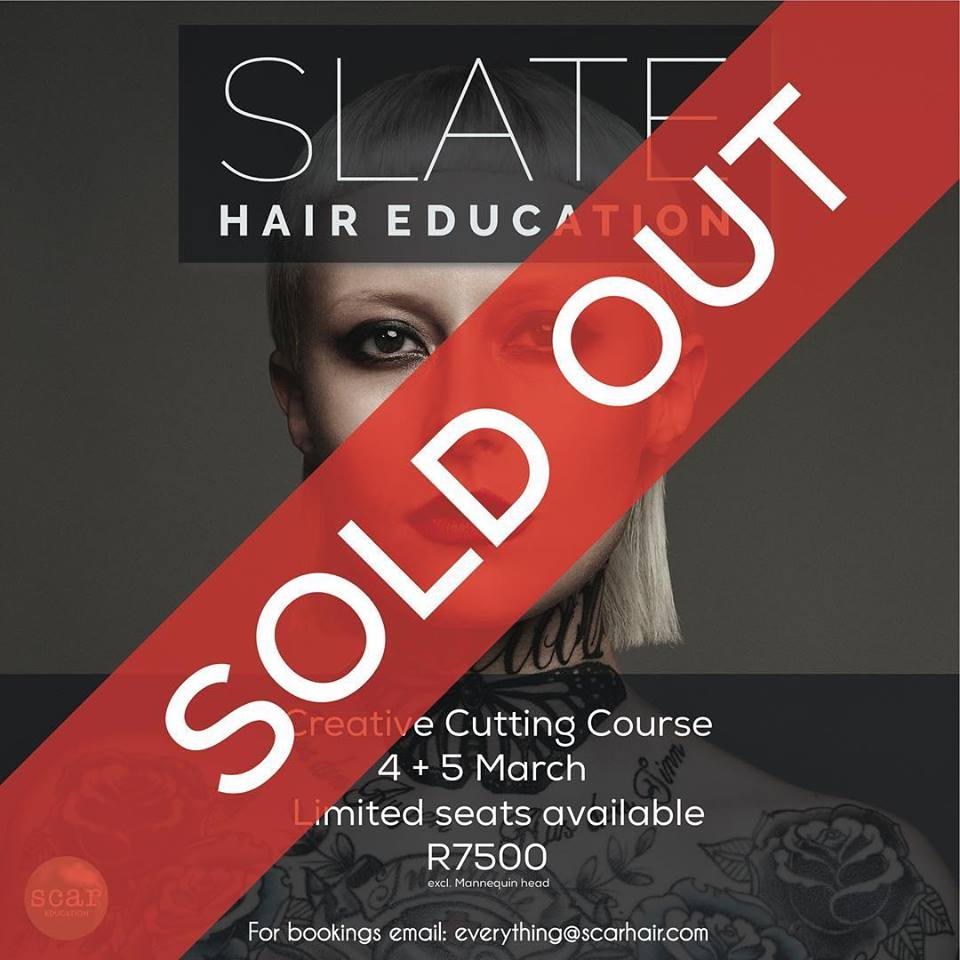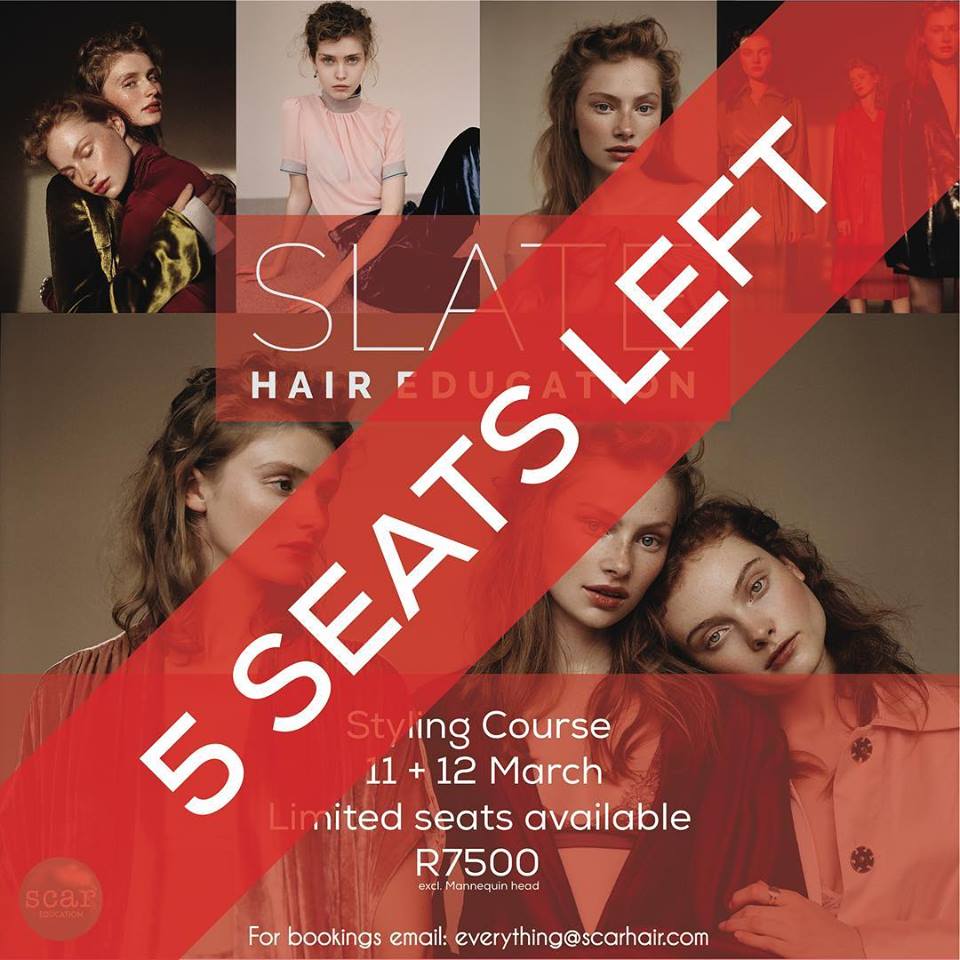 SLATE is a powerful and recognized force in hair styling and precision-cutting. We've been following them for a while now and when we heard about how great they were from Ben and James of III Education training in 2017, we had the confirmation that we needed to bring them to you.
SLATE was founded by Gregory Charalambides and Michael Pitsillides. Both Gregory and Michael worked at Vidal Sassoon. It's not often more than 3 of the team travel together but Michael is brought Johan on this trip with him, as well as their styling genius Mary Jean.
Have a look at Slate's website to get a bit more of a feel for what they.
For more information and to book, email us on [email protected]