Although its kind of still endless summer here in Cape Town, it's actually winter, and thus our annual Winter Top Up deal is back!
Take advantage of this opportunity to try out a treatment or some colour (or get 2 deals and do both! Its a great way to try out an idea you and your stylist have maybe wanted to).
TALK TO YOUR STYLIST – TOP-UP NOW – ASK THEM HOW.
Until the 30th of September 2017, you can TOP UP your service with one of the following in-salon deals: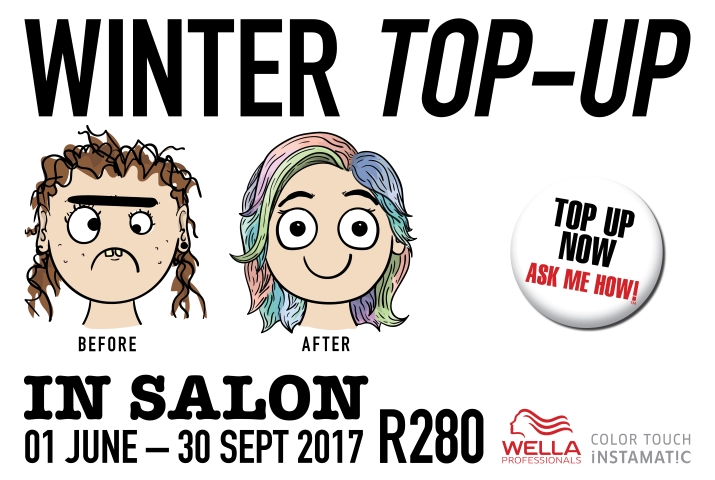 Color Touch Instamatic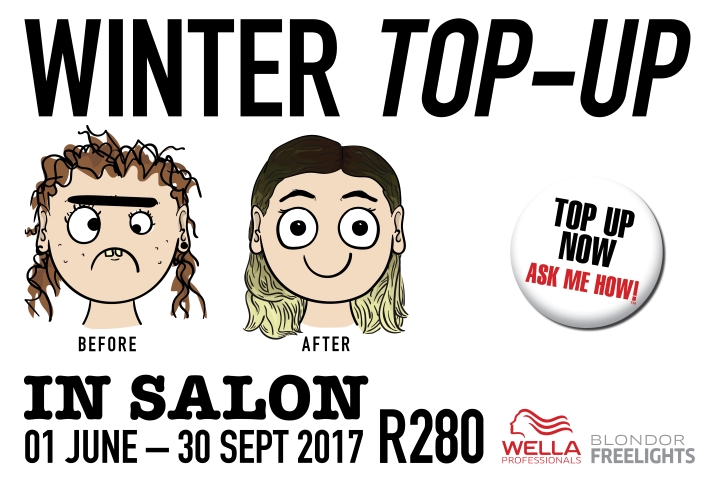 Blondor Freelights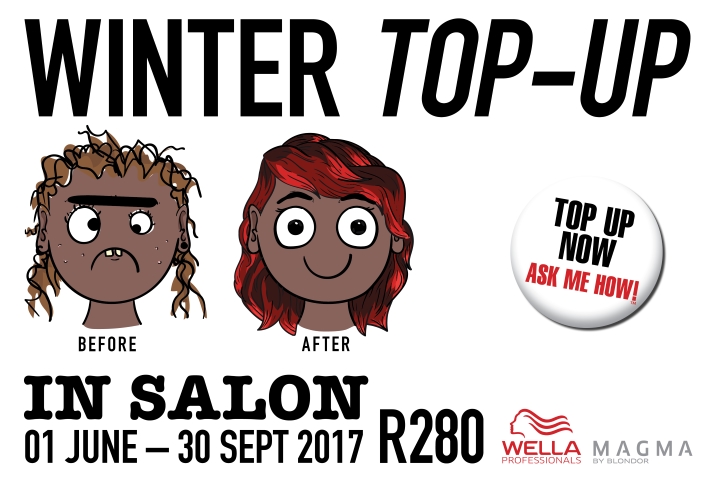 Magma by Blondor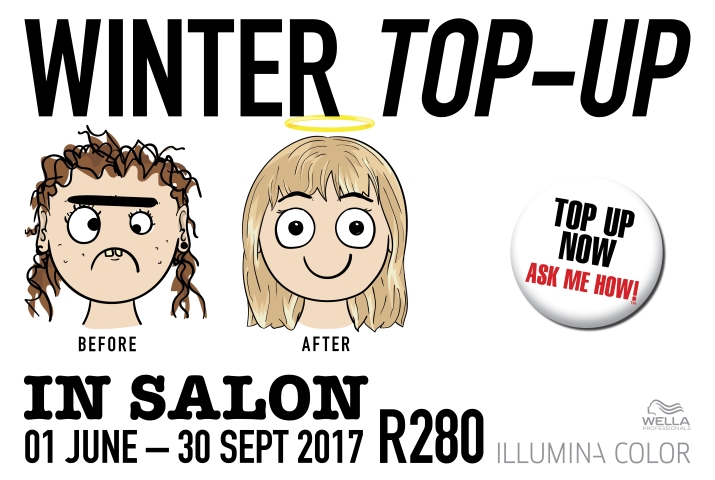 Illumina Color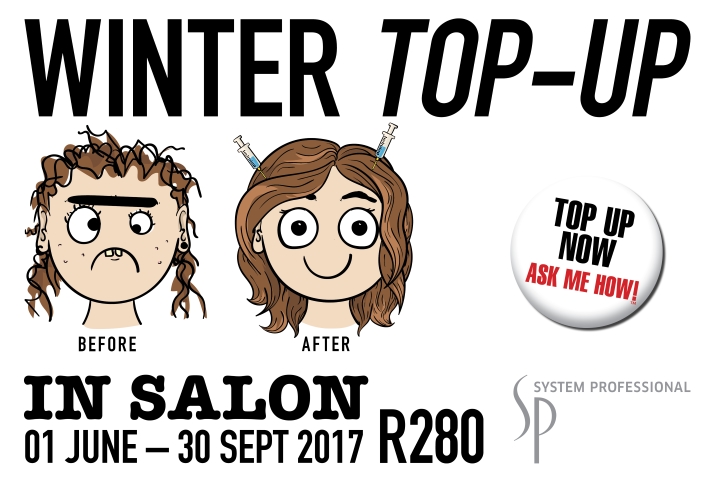 System Professional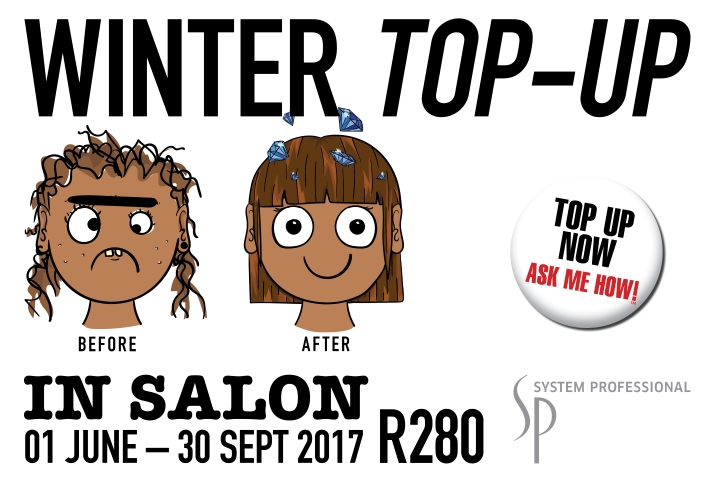 System Professional
Each of these TOP UP services are R280.
Ask our stylists to recommend which TOP UP service best suits the needs of you and your hair.
You can also have more than one TOP UP.
Try out a treatment, or some colour