Listen, simply put; its a flippen hairband – that is not harmful to your hair.
It comes in as many flavours as will fit on our front desk and Invisibobble is available
in three different sizes which essentially means everyone is covered.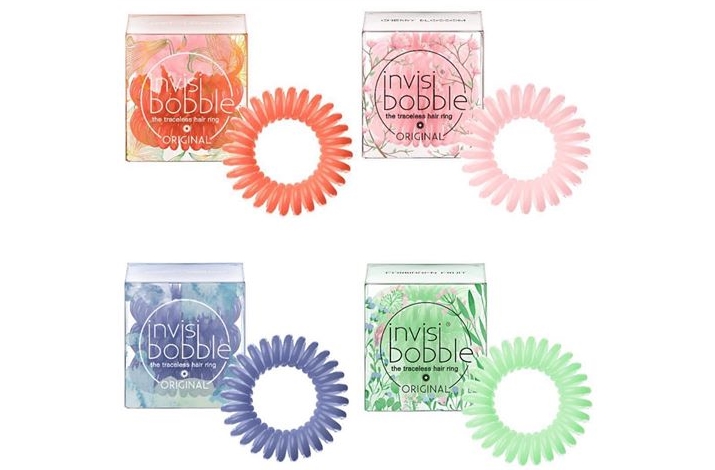 ORIGINAL – These are the original accessories, designed in a wide range of colours to either blend in to your hair, or stand out. They simply work, are good for your hair and can match your socks. Invisibobbles will give you the hairstyle you want with the comfort to wear it all day.

NANO – Sometimes you just need to do things on a smaller scale. With the Nano, a smaller range of Invisibobble, you can separate smaller hair sections, fix elegant updos or secure impressive braided styles. These little accessories allow you to tackle styles in much finer detail than the originals. Also perfect for kids who often have that very fine flyaway hair – one of these can literally fit around one finger to give you an idea of the size.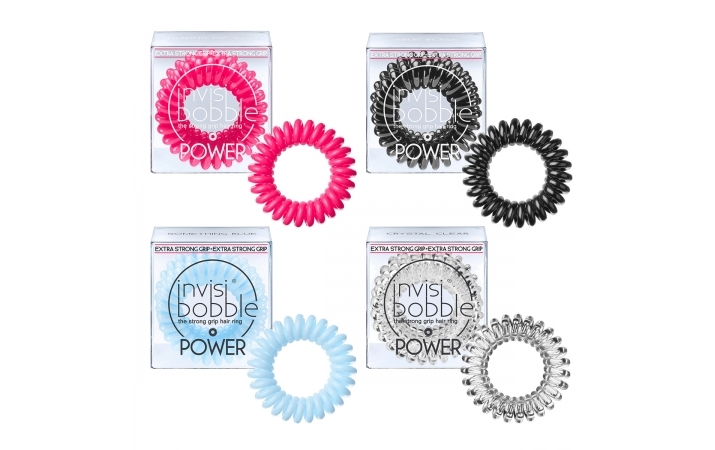 POWER – You will know if you need this one. (It's the same reason your blow wave may take double the normal time. #HermioneGranger) The answer for everyone with voluminous hair, or an active lifestyle, who wants an extra strong hold in their everyday life or during sports! These Invisibobbles have all the visual punch of the original range but are created with extra strength to keep your hair in check and exactly where you want it.
No kinks, no headaches, strong grip, no split ends and no pulling
While standard hair rings put even pressure on the hair, leaving an obvious mark, the uneven pressure produced by invisibobbles' strange telephone cord shape allows for the hair to be held strongly in the ponytail without being too tight.
This gives individual hairs more space within the ponytail than they would have when wearing a normal hair band, and also means that they don't leave any residual marks on the hair.
Other benefits include no kinks, no headaches, strong grip, no split ends and no pulling. Oh, and if that wasn't enough, they're anti-allergic, water-resistant and sweat-repellent as well. (I don't know when last someone was heard complaining about a sweaty hairband but it sounds great that it's not an option with these!)
So next time you find yourself looking a bit like the Grudge and you are craving a pony tail that actually holds your hair up and leaves you headache, kink and sweat-free … pick up a pack (they come in three) next time you're in-salon.
Alternatively get them online in die Winkel.